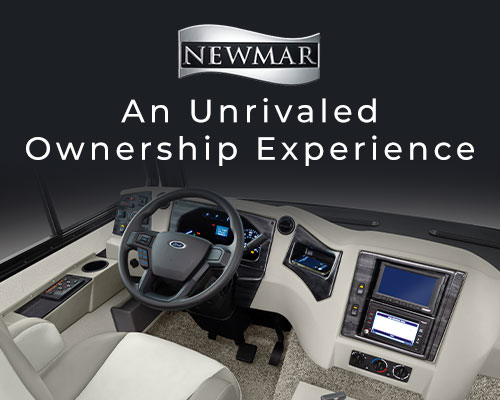 Newmar Luxury Motorhomes
An Unrivaled Ownership Experience
At Newmar, we know the brightest futures are realized by those willing to blaze a new trail. That's why each of our luxury motorhomes is designed and engineered to help you live the RV lifestyle to the absolute fullest, and it's why every one of us is dedicated to providing you with an unrivaled ownership experience.
For over 50 years, we've applied our principles to the creation of motor coaches that have allowed people all over the world to live the ultimate RV lifestyle. And we'll continue to do so for countless generations to come. It's why we take pride in every rivet, weld, and mechanical function.
Join us and experience the Newmar difference for yourself. Explore the full line of Newmar Class A luxury motorhomes available at General RV below.